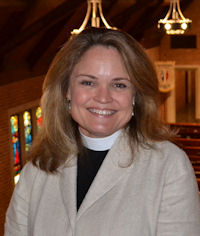 Rev. Emily Guthrie
Rector
Emily exudes joy and is a passionate, collaborative leader who believes in the transformative power of faith. She's creative and celebratory, with a vibrant and loving presence. As a pastor, Emily has a love for all people, their contributions, their gifts, and their presence in the life of the congregation. As a preacher, she seeks to connect scripture, our lives, and spiritual journeys. She's also a committed servant leader in the community and brings a wealth experience as an administrator and manager.
She previously served as the Assistant Rector at St. Margaret's in Washington, DC, and spent more than 10 years leading the Capitol Hill Group Ministry. Emily has a B.A. from Princeton University and a Master of Divinity from the Yale Divinity School.
Emily and her husband Michael love the outdoors, be it the garden, the woods, or the beach.
Ann Enkiri
Children's Ministries Coordinator
Ann uses her years of experience in children's education to develop great programs for children. Sunday for children starts with a Children's Chapel at 10 am. Sunday school follows the 10 am service. With the supervision of parish volunteers, pre-schoolers through 1st graders use the acclaimed Godly Play format to learn about the scriptures, while Grades 2-5 children investigate using art, drama, music, games, and other hands-on activities to accommodate their various learning styles.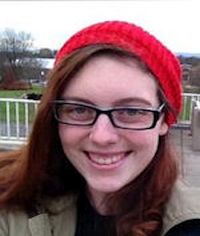 Madison Chase
Youth Minister
Madison has recently completed a Masters of Social Work at the University of Maryland with a concentration on Clinical Behavioral Health. Madison has guided the youth group in discussing current events, world faiths, and how God calls us to be in relationship with others. She has taken our teens on countless outings for community service projects and fellowship events, and has led them on various mission trips.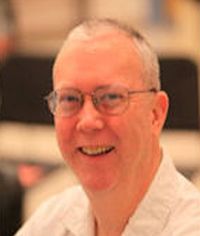 Theodore M. Guerrant
Organist and Choirmaster
Teddy has earned five degrees in music including a Doctor of Musical Arts in piano performance from the University of Maryland (College Park); and the Graduate Performance Diploma in organ from the Peabody Conservatory and is on the teaching staff of the University of Maryland School of Music. His musical expertise and gentle presence greatly enhances our worship experience.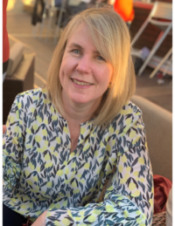 Jennifer Luna
Parish Administrator
Jen brings her many years of experience in administration and management to the Parish Administrator role. Her background has been varied, including work in the healthcare and library science fields. Most recently she served for over eight years as the Director of Human Resources at Imagination Stage.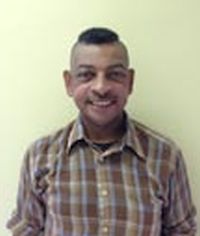 Lenord Hawkins
Sexton
Lenord has been the sexton at Christ Church for a quarter century, keeping our building in order, setting up our spaces for various meetings and providing janitorial services for the many groups and people that use the Christ Church facilities.